Embassy Office Parks Statistics
Statistics For Each Office Park
Office Parks

Zones

Embassy GolfLinks

Green

Embassy Manyata Business Park

Containment

Embassy 247

Red

Express Tower

Red

FIFC

Red

Embassy Quadron

Embassy Qubix

Embassy TechZone

Embassy Oxygen

Embassy Galaxy
Know More
Your Safety, Our Priority
Embassy Office Parks is committed to providing safe workspaces to our tenants. Your employees' health and well-being matter greatly to us. Therefore, we are putting a series of protocols in place to ensure that our premises nationwide are safe, hygienic, and functioning according to relevant government regulations. The website includes standing operating procedures, government notifications, examples of global best practice documents which may be helpful for our tenant as they plan their return to full operation. Please reach out to us through the channels mentioned on this website, or contact your dedicated Embassy Office Parks support team, if you need further assistance.
---
Ensuring A Safe Return To Your Business
Maintaining high standards in terms of cleanliness and overall operations has been really important over the past few months and clearly over the next few months as we move back to operations as usual and that focus will continue.
- Michael Holland, CEO, Embassy REIT
Business Continuity Plan
A thorough action-driven plan on how to maintain business continuity in these tough times.
Learn More
Lockdown Exit Action Plan
A comprehensive action plan to safely move from lockdown to the new normal.
Learn More
Embassy Office Parks | Best Practices For Returning To Workplace
Imperative measures to be taken by occupiers and Embassy Office Parks alike.
Learn More
Embassy Stories
---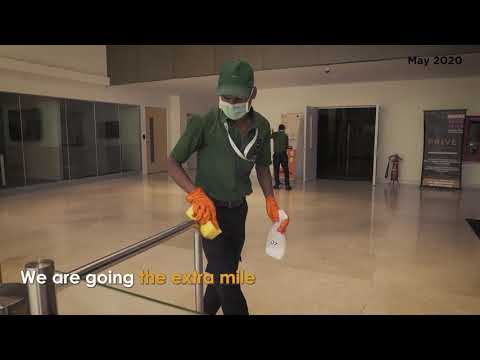 Embassy Office Parks, Ramping Up Operations With Business Readiness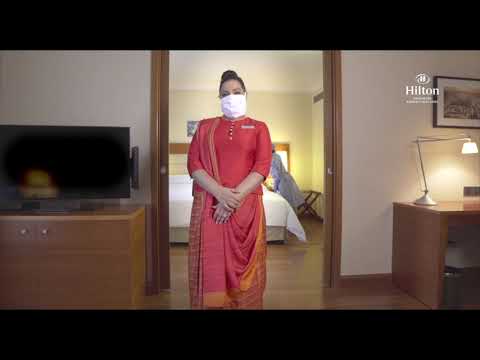 We Are Ready For Your Arrival, Hilton Bengaluru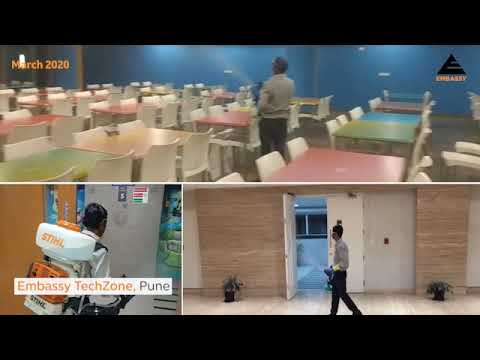 Sanitisation Is The Key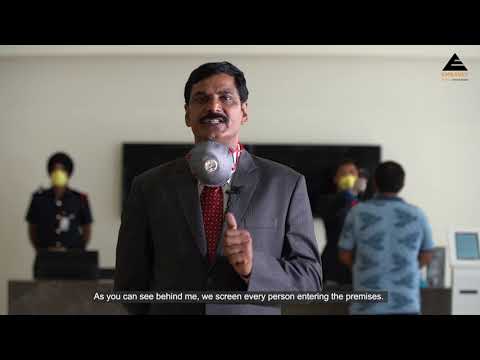 The Right Measures Can Go A Long Way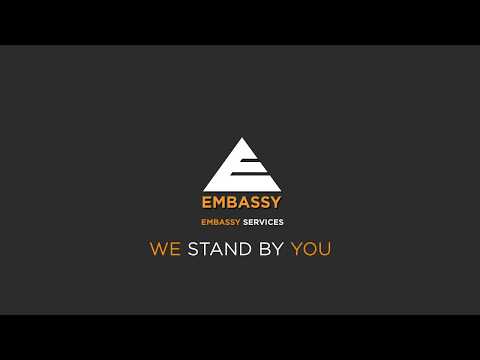 Be Unstoppable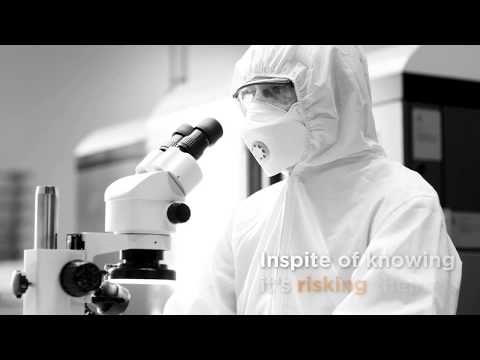 A Message Of Gratitude
Client Testimonials
---
Thanks for sharing regular updates on the COVID-19 situation, for calling and updating about the measures taken at the park and for seeking feedback on our preparedness. It is heartening to see that we are getting timely updates even during the crisis period.
Fortune 50 Technology Major
Embassy Manyata, Bengaluru
I would like to extend my sincere thanks to the entire Embassy Office Parks team for the excellent support & consistent updates in response to the COVID-19 situation. From the very first BCP response email received on 04-Mar-20, the Embassy team has been sending us regular updates about actions taken and mitigation plans on a daily basis. The team identified the COVID-19 challenges much earlier to the Government response and we truly appreciate our association with Embassy Manyata Tech Park.
Global Specialty Software & QA Services Firm
Embassy Manyata, Bengaluru
Appreciate all the incredible efforts put in by the Embassy Golflinks team to ensure good health & safety of employees working within the business park. The proactive & preventive measures implemented by your team to fight against COVID-19 were truly commendable. The outcome of zero positive cases in the park speaks for itself. Weekly calls by your representatives & continuous mail updates about ongoing activities were reassuring occupier confidence. We work with many parks but this is one of the best comprehensive approaches I have witnessed.
Global Cybersecurity Major
Embassy GolfLinks, Bengaluru
We really appreciate the proactive and professional approach adopted by the Embassy REIT team and its stakeholders. Your thought process was ahead of the curve and the far-sightedness along with thought-provoking ideas helped in taking the situation under control very well. The implementation of thoughts to action was quick enough & gave us the confidence that we are in safe hands. Your teams have set a precedence by creating the much-needed safe environment.
Fortune 500 B2B IT Services Firm
Embassy Galaxy, Noida
Phenomenal support has been extended by the Oxygen Embassy team during COVID-19 lockdown. We appreciate the way the Oxygen Embassy team proactively implemented COVID-19 safety measures at the very onset of the pandemic. This has been quite reassuring for our employees and us. We appreciate your professionalism and sincerely hope that this relationship grows better in the years to come.
Fortune 10 Healthcare Services Firm
Embassy Oxygen, Noida
Thanks for extending continuous support and being accommodative at all times. We really appreciate the commitment and the efforts your team has taken in responding to COVID-19. They have made sure that all occupiers are operating and safe.
Fortune 20 Internet Search and Technology Major
First International Finance Center(FIFC), Mumbai
I thank your entire team and you, who have not only kept us well informed every day about the latest developments and the health & hygiene measures, but also actioned on-ground to safeguard the personnel in Embassy Park facilities, specifically, The Express Towers & 247 IT Park. It gives us great comfort to know that all personnel are safe and secure in these facilities under the care of Embassy teams.
Singaporean Banking Major
Express Towers & Embassy 247, Mumbai
Embassy Office Parks management & team have done a fantastic job in ensuring that appropriate measures have been taken in the premises during this COVID-19 lockdown. The team has been transparent in their communication and have ensured a safe, hygienic and healthy working environment to support our business functions in the park.
Global Energy Logistics Major
Embassy 247, Mumbai
Embassy Office Parks is taking really good initiatives in making Qubix a safe place to work during this COVID-19 pandemic. They have been regularly interacting with us and updating us on the action plan. The team is supportive and we found them available, whenever needed. Appreciate their approach and focus.
Fortune 100 Global Telecommunications Firm
Embassy Qubix, Pune
It has been a pleasure being an occupier at Quadron Embassy. For over 10 years, we have enjoyed your quality office space/campus and property management services. Your support to keep office campus safe and your timely updates on the status of the campus is really commendable during these difficult times of COVID-19. We look forward to staying at Quadron for years to come.
Indian specialty IT-BPM Firm
Embassy Quadron, Pune
Extremely impressed with the overall approach in dealing with the COVID-19 crisis in their campuses; be it awareness mailers, precautionary measures to be followed in campus, seeking time to time update on the wellbeing of the people through personal connect or extending necessary support wherever required. This shows the care and concern the team has towards their clients.
Global Technology Consulting Firm
Embassy Techzone, Pune